One convenient way sport-oriented persons get their daily workout, regardless of rain or sunshine, is the use of the treadmill. Unfortunately, treadmills are usually large, heavy and not fit for every home. However, Xiaomi has just launched a new product on crowdfunding and it is sort of a Mini treadmill. The product is called the WalkingPad Mini Walk Smart Treadmill and it comes in a compact size and a trimmed down design from the regular treadmills.
The WalkingPad Mini Walk Smart Treadmill doesn't have an elaborate instrument panel or handlebars. Rather, it comes with a miniature LED display and is controlled using the smartphone via an app or a remote control. Thus it is still a sleek, digitized treadmill compact enough for even small apartments or tiny homes. It meets your daily workout needs, then slides away out of sight under a bed or into a closet

The WalkingPad treadmill's speed range is from 0.5 to 6 kilometres per hour – this is the maximum quickest step and the speed can be controlled using the smartphone. It weighs just 28 kg and has a dimension of 1200x415mm. Also, the mini treadmill supports a maximum load of 90 Kg and comes with a handheld remote control.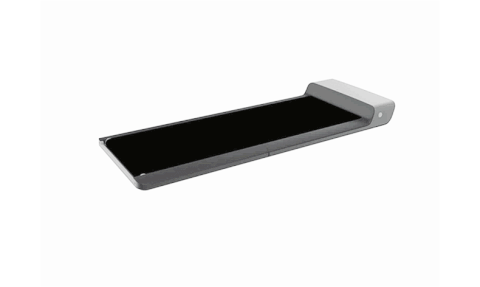 The body is made of aluminium alloy while the pad is made of high-density elastic material. There is also an LED display at the front of the gadget that provides information on the exercise time and the speed reached. WalkingPad offers two user modes: one is a manual mode, where the speed can be adjusted using the handheld remote control and there is an automatic mode where the track is accelerated if the user moves to the start of the track and increases his pace. Conversely, the treadmill slows down if the user reduces his pace by allowing his feet to coast down to the end of the track.
It integrates a "smart home" system that can be seen on the TV during the workout. After the training, the WalkPad can be folded into two halves and slid under the sofa. When folded, the device is only 12.9 cm long. There is also a wheel that is easy to transport, so you really don't have to worry about how to transport the walking mat to its storage point.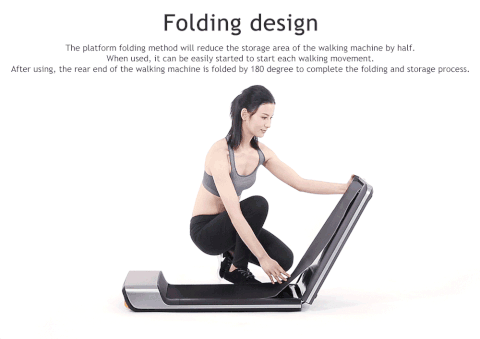 Our customers are all over the world
We are very happy to support the first book, a special charity that provides books for the needy children who need it most.

caveat:
Please test the product immediately after receiving the package. You must notify us within 72 hours of receipt. If you have already tried it, it is not for you, please don't worry, we will replace it.
WHY BUY FROM US?
Because we pay particular attention to the choice of our products.
They must be innovative and of very good quality.
Our items are tested and approved by our service.
We are passionate and we make every effort to make you discover our articles!

4 GOOD REASONS TO BUY AT US