Attention: To celebrate our 7th Year Anniversary 50% OFF and FREE shipping ends at midnight!  
Fold on fold
10% off • Minimum purchase buy 2 Coupon code: 2C10
12% off • Minimum purchase buy 3 Coupon code: 3C12 
25% off • Minimum purchase buy 4 Coupon code: 4C20 
40% off • Minimum purchase buy 6 Coupon code: 6C35
This brings

 

endless joy to you, your family and friends!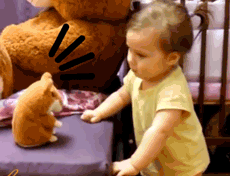 This fun and amusing Talking Hamster will repeatanything it hears, then fires back with its cheeky high pitched voice which is guaranteed to get laughs wherever you go!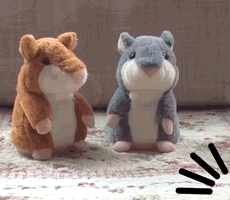 A MUST-HAVE for family gatherings, pranksters, jokes and more! Let the joy flows in the air!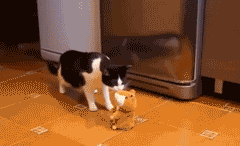 Features:
REPEATS WHATEVER YOU SAID: Talkback function allows the hamster to repeat everything you say no matter you laugh, sing or speaking any languages. Can imitate female and male voice.
AUTO HEAD SHAKING: Auto shaking and responds to touch. He bops his head up and down automatically when repeating and when you pat him.
EASY OPERATION: Switch it on and talk to it, it will mimic your every word in his funny and high pitched voice. Flip the switch to OFF position to conserve battery life when it is not being used.
Product Specifications:
Package Includes:
We are very happy to support the first book, a special charity that provides books for the needy children who need it most.

caveat:
Please test the product immediately after receiving the package. You must notify us within 72 hours of receipt. If you have already tried it, it is not for you, please don't worry, we will replace it.
WHY BUY FROM US?
Because we pay particular attention to the choice of our products.
They must be innovative and of very good quality.
Our items are tested and approved by our service.
We are passionate and we make every effort to make you discover our articles!

4 GOOD REASONS TO BUY AT US