Attention: To celebrate our 7th Year Anniversary 50% OFF and FREE shipping ends at midnight!  
Fold on fold
10% off • Minimum purchase buy 2 Coupon code: 2C10
12% off • Minimum purchase buy 3 Coupon code: 3C12                             
15% off • Minimum purchase buy 4 Coupon code: 4C15
Wearing this Silicone Climbing Non-Slip Shoe Gripwill allow you walk or run on ice, sand, or snow with confidence. You will be able to move safely without worrying about slipping or falling.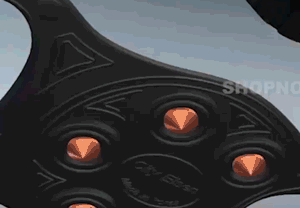 The shoe's grips have ground grip steel studs that can offer excellent traction on ice and snow to help you avoid tumbling on the flat and thin ice or snow ground.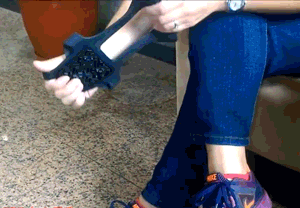 They are easy enough to put on your shoes when you need them, and to take off when you reach a safe walking surface.
FEATURES:
Easily Fits Over Your Footwear with No Buckles, or Strap
Easy to Wear and Clean
Fits All Kinds of Sport Shoes, Climbing Boots, Double Boots
Suitable for Camping, Hiking, and Outdoor Sports
Reduces the Risk of Falls and Injuries
Environmentally Friendly
Durable, Comfortable and Safe to Wear
HOW TO WEAR:
STEP 1: Place the shoe grip under your boot.
STEP 2: Use the shoe grip's flexible hook and fastening to put on, and take off.
STEP 3: After using, wipe clean with a dry cloth.
STEP 4: Store in a cool dry place away from direct sunlight.
SPECIFICATIONS:
Material: Silicone, Steel Studs
Color: Black
PACKAGE INCLUDES:
1Pair of Silicone Climbing Non-Slip Shoe Grip
We are very happy to support the first book, a special charity that provides books for the needy children who need it most.

caveat:
Please test the product immediately after receiving the package. You must notify us within 72 hours of receipt. If you have already tried it, it is not for you, please don't worry, we will replace it.
WHY BUY FROM US?
Because we pay particular attention to the choice of our products.
They must be innovative and of very good quality.
Our items are tested and approved by our service.
We are passionate and we make every effort to make you discover our articles!

4 GOOD REASONS TO BUY AT US