Kitchen Washing Machine Cleaner
Black Friday special, the original price can be restored when the time is up!
20% off • Minimum purchase buy 2 Coupon code: OOF2
30% off • Minimum purchase buy 3 Coupon code: OOF3
How dirty your washing machine is,
do you know? !
A report from the CDC shows that
Used washing machine for more than half a year,
If you have not done a cleaning,
The detection rate of bacteria has reached

 

100%.


The number of bacteria is hundreds of times more than the toilet!

Every time the washing machine runs out of water,
The inner wall looks very clean.
But in fact,
It's really more disgusting than the septic tank.

The deposited bacteria cannot be cleaned up.
From washing machines to washed clothes,
Will give off an unpleasant smell.
Bacteria are attacked all the time.
Escherichia coli and mold formed in the dirty tanks are highly possibly causing skin allergy, Contact Dermatitis, or Respiratory Disease, stated by Doctor Kim.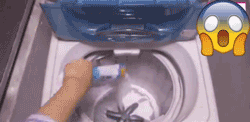 Which is why it's necessary to clean & disinfect your washing machine tank at least half a year or more often, according to the Health and Social Service Department. And this Washing Machine Tank Cleaner is the solution for that!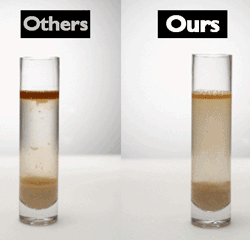 Simply put these enzymatic powder cleaning agent into your washing machine and start the regular washing system, and this will remove all the harmful algae, silt, and bacteria, as well as bad odors! In addition, after its non-corrosive property will extend your machine's lifespan!
Keep your whole family away from bacteria and make your machine to work like brand new!
Features:
Effectively remove all the harmful and stubborn algae, silt, and bacteria

99% bacterial and mold prevention 

Reactive oxygen species to erase the bad odors

Super strong oil-decomposing properties

Non-corrosive: extend your washing machine's lifespan

Nonharmful to human body: 99.9% Natural decomposing & n

o additional chemicals
Increased bacteria
The human body is weakened,
Respiratory diseases, skin diseases, gynecological diseases,
The reason is mostly the growth of bacteria on clothing.
Pregnant women, the elderly and children at home are not spared.

Wash yourself,
It is dirty and tired, but it is not clean at all.
Looking for professionals,
The washing must be taken apart.

Washing machine cleaner
Save time and money, and save effort,
Washing once is equivalent to doing maintenance on the washing machine.
You can make the washing machine as clean as the new one!

HOW TO USE:

Fill in the washing machine with water (preferably warm)

Pour 1 whole sachet into the tub and then spin for about 5 to 10 minutes

Let it rest for 90 to 120 minutes (varies on how dirty your washing machine is) 

Afterwards, let it spin and drain the water out of the tub

Roller and pulsator washing machines are perfect for use.           
Highly effective sterilizing factor and mold remover,
For stubborn molds and microorganisms,
Achieve rapid, comprehensive and thorough clearance,
Prevent secondary regeneration of residual bacteria.

After cleaning,
We compare it with before cleaning.
The inner tube re-emerges with metallic luster.
Really like a new inner tube.


The bacteria have been killed
The washed clothes are clean

OUR GUARANTEE
Shipping takes 7-14 Days depending on location.Some distant areas can take a bit longer.But we'll get it to you. 

We are convinced that we have some of the most innovative products in the world, and we hope to support this through a risk-free 90-day guarantee. 

If you do not have a positive experience for any reason, we will do our best to ensure that you are 100% satisfied with the purchase.